Dev Log #12: New Alpha Ver 0.5 Released!
Our latest alpha version is here for subscribers!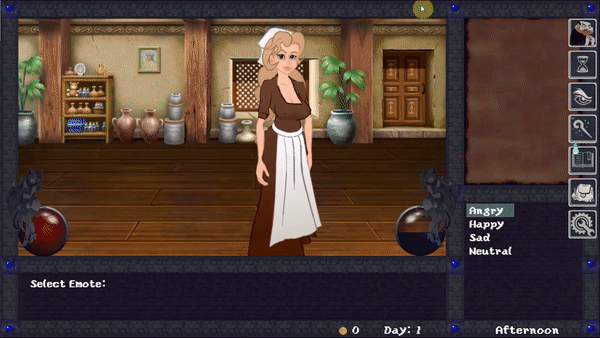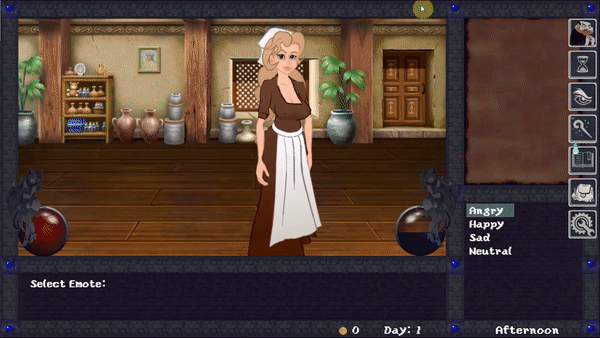 Greetings, my devoted acolytes of Lust Magic,
I am thrilled to announce the release of the latest alpha version 0.5 of "The Court Magician" exclusively for our esteemed subscribers a few days ahead of schedule. This update is filled with exciting new features, developments and improvements that take gameplay to a whole new level.
Major Changes:
New character! A young maid who is assigned to Greely's service. This includes a new plot line along with obedience and depravity training.
New Design and Animations for the Maids featuring our "cartoon princess"-style designs. These include 7 different hair colors 7 different hair stlyes, and 5 different bust sizes from petite to … generous.
Dynamic, Animated emotions for the maid characters showing angry, happy, sad and neutral. This will also be added to the other characyters going forward.
New "Facial for the Baroness" Quest with saucy, NSFW fantasy scene.
Obedience and Depravity Training for the Baroness.
New potions, lore and images.
New Itch.io page to download the game from (available to subscribers only)

Going Forward:
This alpha version is a little bit earlier than planned but we will be doing a part 2 of this release by July 1st. For part 2 we will be focusing on images, I want to develop some images for the depravity training, incorporate the nude and semi-nude maid animations as well as new character designs for the Baron and Baroness, and redone scene for the anal. It will be a lot to accomplish in a month, but we will do our nefarious best!


We greatly appreciate your continued support and involvement in shaping the game. Your feedback is invaluable to us, so please do not forget to fill out the feedback form provided. We value your comments and suggestions, as they play a crucial role in our ongoing quest to create the ultimate immersive experience.
Thank you for joining us on this wicked journey. Embrace the power of Lust Magic, my evil ones!