Dev Update #11: New Style, Characters, Quests and More Interaction
Explore the latest depths of depravity in "The Court Magician" with updates including new characters, questlines, and interactive features.
Greetings, my devoted acolytes of Lust Magic.
We move one step closer to our latest alpha release (May 21st) with an explosion of new content! The latest developments to "The Court Magician" alpha version includes exciting new art work, training options, interactive dialogue and improvements to the immersive gameplay experience.
New Content:
- New character added, a maid who is secretly something more.
- New cartoony style for character interaction screens.
- Completed "Facial for Baroness" questlines to include spicy content and unlocks two new potions.
- New training obedience and depravity options for both the maid and Baroness.
- New interactive NPC dialogue options, including faction opinions, favorite gifts, and memory banks that store interactions with the player.
- New descriptions, interactions and artwork for the objects around castle and world.
- Reworked all dialogue options in the "Baron Calls" quest to include meaningful choices.
- new scene that allows players to fantasize about the Baroness.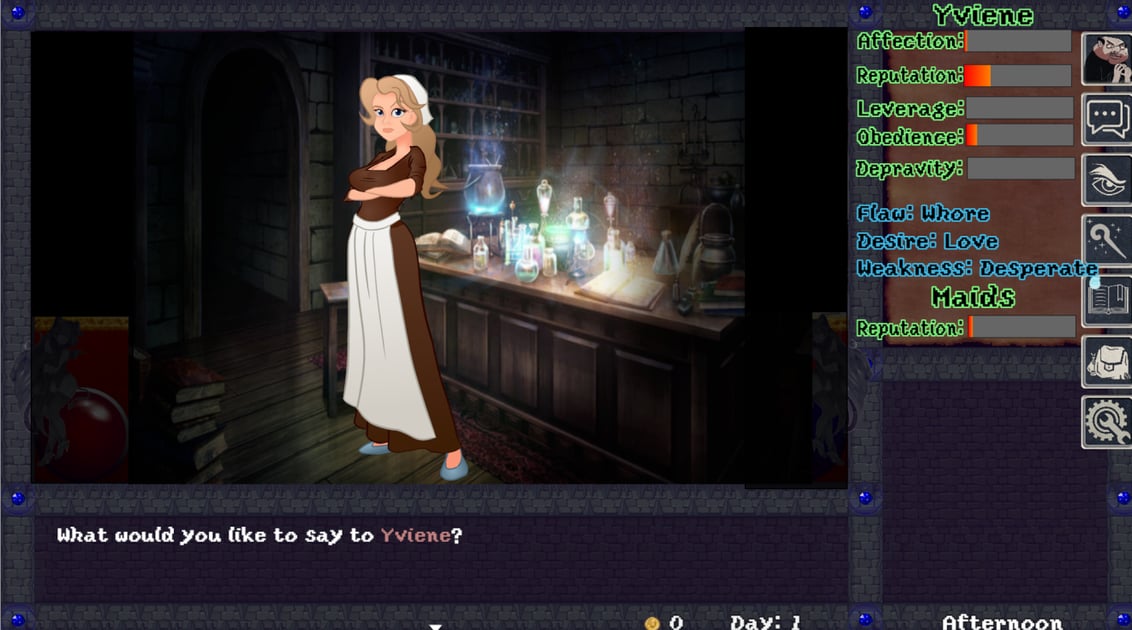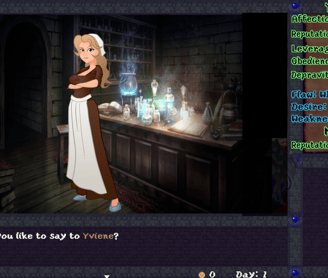 Future Developments:
- Next level depravity training for the maid
- New character sprites using the more toon-y style
- more potions, skills and spells!
- NPC weaknesses and weakness quests
- We will rework the anal scene with the initiation slave-girl in the "climax" of the game, with custom artwork.
- new spicy animated interactions with the female characters
Thank you for your continued support, next alpha release will be in 1 month, and we look forward to bringing you more exciting content in the future!