Dev Update #5: Post-Alpha Update
Now that the alpha has been released we plan out the next steps.
Today marks 20 days since the initial alpha release and I'm very grateful to everyone who tested and played the game, and especially grateful to those who have feedback either online or in the feedback form. Thank you!
This week we have some goodies for you as well as an update on next steps for this game. Let's start with the new content: I've completed a good first draft of the Slave introduction CG.
The image on the right is the placeholder image, and the image on the left is the new work-in-progress one. It still needs some work, and I will probably redo the face and hair, but its an improvement I think and shouldn't be too much trouble to animate.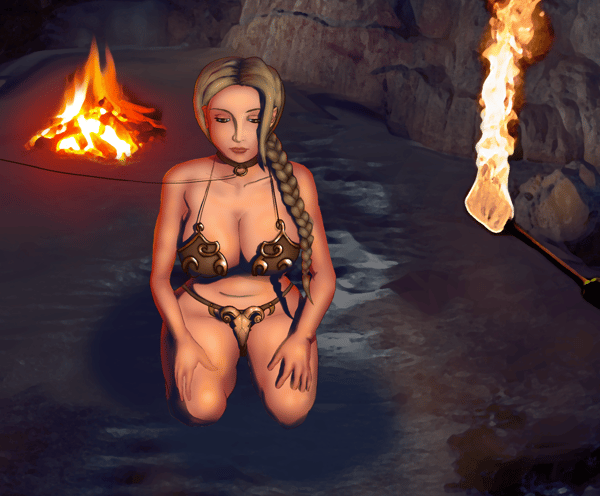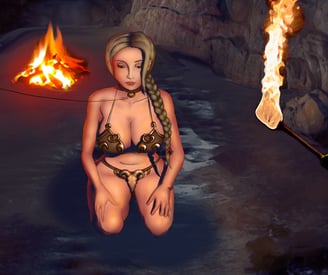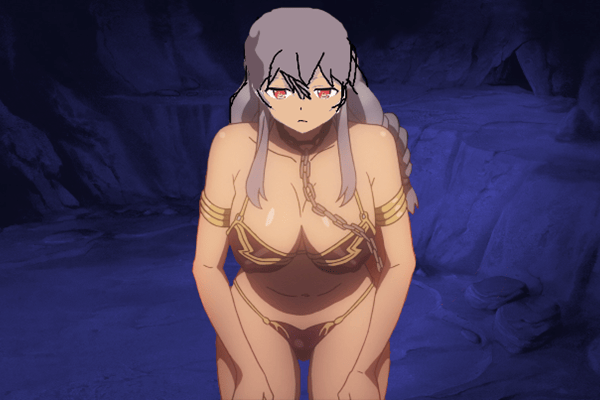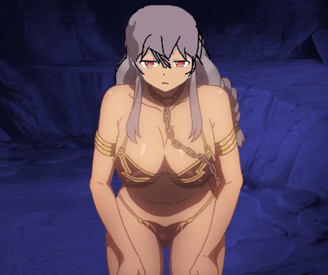 I've also added a test sprite for the maids to show the general style that they will look. You can see her here: The advantage of these new sprites are several:
1) they are much easier to animate, so I can add a variety of actions to them.
2) It is easy to change (or remove) their clothes and add various items to the sprites. This means I can use one base sprite for a human female, and change the hair, clothes, skin color, bust, etc. to create a variety of different characters.
3) The animations can be longer and more complex, so this means more interesting content. I did receive crucial feedback on the game so far, and so I am looking to make some changes and updates in response.
I'm targeting July 1st as my first update of the alpha. I will fix some of the bugs, remove some extraneous content, add in the new sprites and CGs, and also (crucially) add a "help" button to assist with basic gameplay mechanics and to guide players along, especially if something isn't intuitive.
In the short term, I want to do a major new content dump to the existing systems of the game: new items, new potions and new dialogue quest options that lead to erotic interactions. So look for that in the next update.

Longer term, I have some ideas on creating more of a "court intrigue" dynamic that I think will make this game much more interesting and play into the manipulative, quest-for-power feel.
If you haven't received a link to the alpha version of the game, let me know in the form and I will email it to you. Thanks again for the feedback and I look forward to delivering more devilish tales of saucy sorcery and debauchery to you!