New Version 0.7 Out with New Art Updates!
The Court Magician now includes a massive update full of new art, featuring animated character sprites, dynamic portraits, and all-new visuals for cutscenes. Upcoming Public Beta release in January!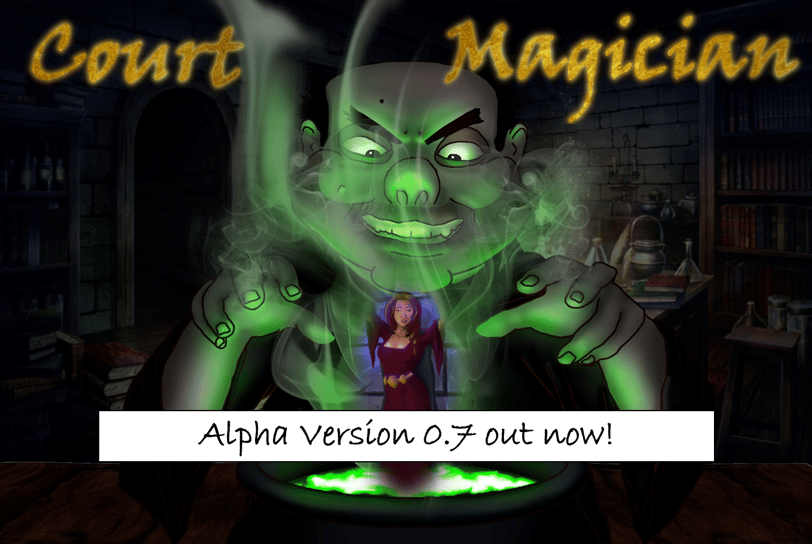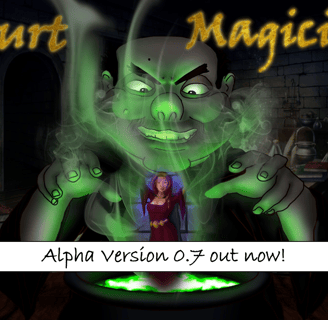 Ah... welcome back, my perverted friends and followers of The Court Magician,
It has been a long time since our last update, but we think it will be well worth your while. Behold! We have a new version of our game available for our email subscribers and this includes the most massive art update that we have made to date.
This momentous update includes two months of daily art asset updates that has breathed new life into our lustful realm.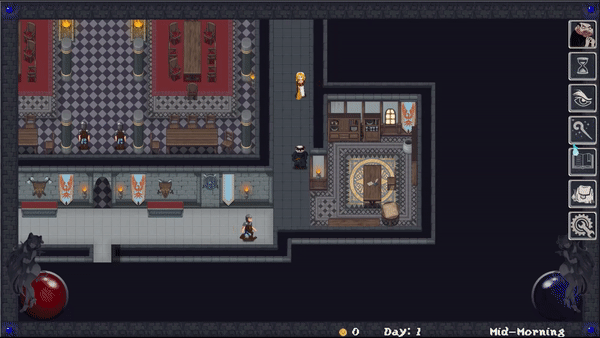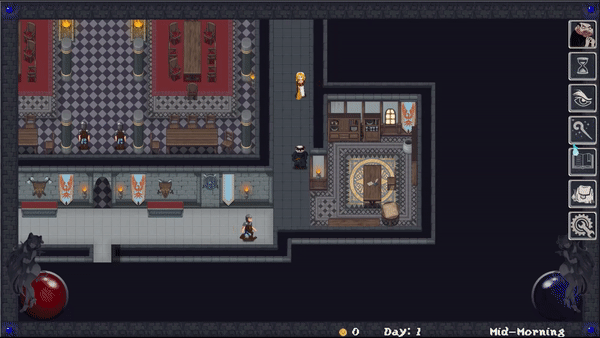 Captivating Characters, Now in Motion:
One of my goals in making this game has been to include animated images for all of our characters, this includes NPCs that we will manipulate with our wiles and also ladies who will be the object of our affections....Greely, the Baroness, the Slave Girl, the Maid, Farmers daughter, the Baron, Captain Larret, the Goblin Lust Shaman, the Sorceress and more. All now have custom created sprites as well as animated portraits.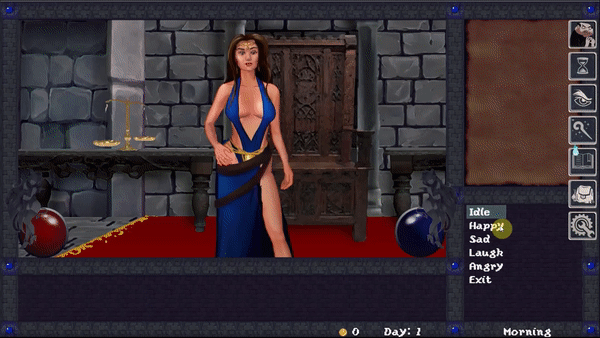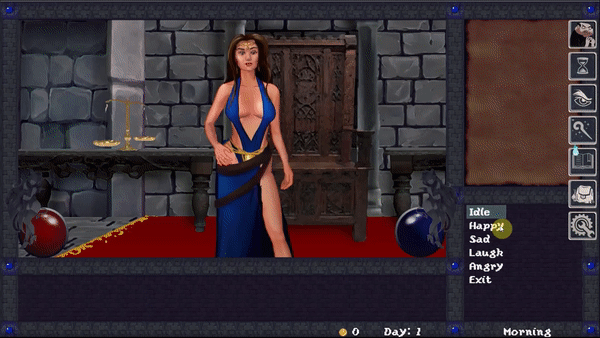 Animated Character Portraits:
The dynamic character portraits were a technical challenge but something that I'm very proud of. The characters respond to Greely with facial animations and emotions according to your responses and the unfolding narrative. Each expression is now beautifully animated, bringing the characters to life in a way that goes beyond static images.
On top of the facial expressions, the maid characters are procedurally animated with each maid having unique hair color, styles and breast sizes to make for a diverse cast of characters in every play through. We intend to add more procedurally generated characters on subsequent updates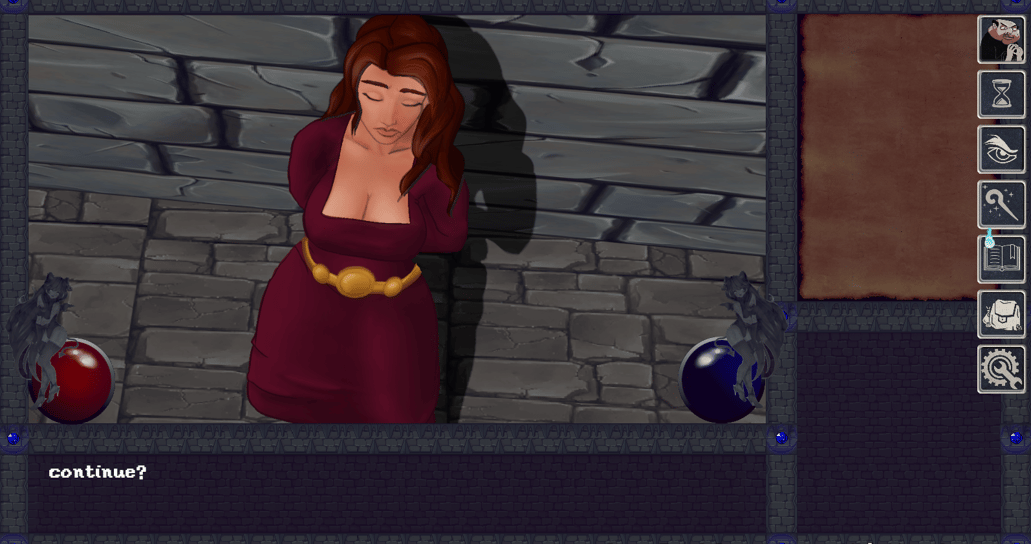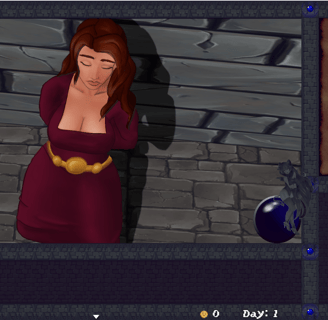 New Images for Cutscenes:
In addition to character sprites and images, it was always my intention to make this a very visual game, and to that end we have added numerous images to accompany the narrative. Now as the story unfolds and Greely encounters new mysterious worlds and new games of cat and mouse with the ladies, we will have fully rendered images to go along with it.
What's Next: Public Beta in January
Now that this major art push is completed, we're preparing for the next phase of the journey – the Public Beta release in January. This will be a significant milestone in the development of The Court Magician, as it will be when I will offer the game publicly to the adult gaming community, as well as introduce new ways of connecting such as discord and subscribestar.
When we do launch in January, we ask for your help in sharing this game with others. We could use your help in leaving reviews, sharing on social media, downloading our game and giving us feedback. All of it will go along way to helping make this fantasy game a reality.
Your Feedback Matters:
The Public Beta release is not just an unveiling; it's an invitation. We encourage you, our dedicated community, to share your thoughts, insights, and suggestions. Your feedback has been invaluable throughout this process, shaping the very essence of the game, and we look forward to further collaboration as we step into this new chapter.
Thank you my evil, perverted friends and minions of dark desires! Step into the tantalizing world of The Court Magician and let us know your evil thoughts on how we did!